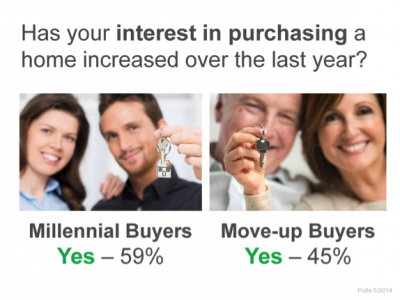 As we have seen, the housing market is strong, inventory is up, and most importantly, people want to buy. Even millennials—today's twentysomething generation, often criticized for their perceived lack of interest in homeownership—are increasingly interested in buying. So, give them a reason to purchase your home.
The "success strategy," your best formula for success, is a triangle: one corner is price, the second is marketing, and the third is appearance. The homeowner and realtor determine the price by reviewing comparable homes, and the realtor also does the marketing, using his or her connections to create interest and bring traffic to your home. Staging, however, is essential for the third aspect of the triangle—appearance. Taking a professional photograph in the right lighting enhances the results of staging. Only when all three are done right does a house have its best chance of selling. Buyers begin their search on-line with photos, so make sure you have an outstanding look. Draw them in. It's the first step to a sale.
Moreover, for best results, stage your house before it enters the market. According to a recent study by the Real Estate Staging Association, sellers that stage their home before putting it on the market sell 87% faster than those who put their home on the market and then staged.