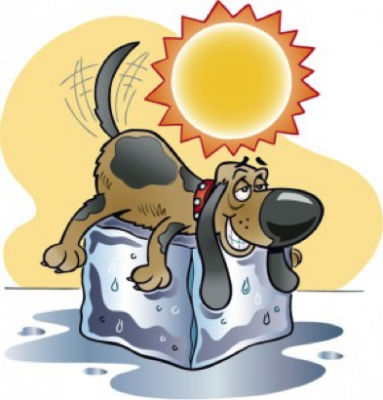 The "dog days of summer" are upon us.  Summer is slowly coming to an end, but the housing market continues to climb, meaning that those of you looking to sell your home (or in the process of selling it) need to step up your game if you want to remain competitive.  Here are a few last-minute tips to keep your home market-ready:
Pay attention to your landscaping.  Is your grass brown?  Are your flowers dead, limp, or overgrown?  All of these things can detract from your home's curb appeal.  Statistics show that buyers make up their minds within six seconds of walking in the door of a prospective home, so make sure you give them a positive impression right from the start.
 Brighten things up.  Summer sunshine brings out the best in all of us, so make sure it also brings out the best in your home.  Remove window draping, open the shades, and let the light in—it will make your home feel more inviting.
Stage your outdoor areas as well as your indoor ones.  If you have a beautiful porch or patio, now is the time to embrace it.  Designed to Sell designer Lisa Porta recommends a few DIY projects: Sand and stain an outdoor deck and furnish it for entertaining; freshen up an old patio by lightly painting them, spraying them with water, and then dabbing them dry to give them a rustic outdoor appeal.  Similarly, if you have a pool, show off the pool's best features and downplay any signs of maintenance.  Get rid of excess toys, update your outdoor furniture, add some greenery and, most importantly, ensure that everything sparkles.
Blast the AC—but not too much!  You don't want prospective buyers to be turned off by a hot and sticky summer day.
Keep things shining.  Summer is the busiest moving season, so make sure your home is spotless and show-ready at all times.