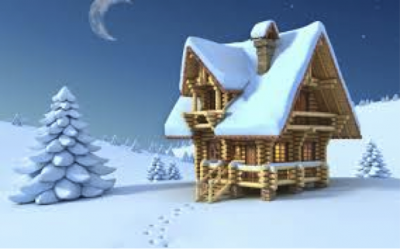 It's the middle of winter, and you just found out that your company is relocating you to Jupiter, Florida. That's great for your frozen bones—but what about your home? Use these tips to help sell your home ASAP—even in winter.
First, focus on the curb appeal. In winter, it's easy to neglect the outside of your home, but it's crucial that your potential buyers' first impressions be good ones. Clear the driveway, paths, and decks, and add some salt to protect against slipping on ice. Turn on the porch lights, and consider adding some urns and planters to your front stoop if it looks a bit empty. Add a winter-themed welcome mat to complete the job.
Second, keep your entryways clean. As one stager observes, "During winter it is especially important to remove mucky boots outside and keep family gear hidden in a closet or trunk, where potential buyers won't trip over them." The last thing you want your potential buyer to see is your muddy footprints all over the foyer.
Third, emphasize visual (and physical) warmth. Make sure every light is on—things can get dark in winter! And crank that heat. Seal your windows and holes, and move furniture away from the vents to ensure proper air circulation. Nobody wants to buy a home where they are too distracted by the cold to pay attention to its amenities. Add some throws, pillows, and richly textured materials in warm colors to create an image of warmth and coziness.
Fourth, highlight features of your home that are particularly useful in winter, such as fireplaces, basement playrooms for kids, and indoor fitness centers. Consider accentuating your home's entertaining possibilities as well, as winter is a popular time for indoor dinner parties.
Keep these tips in mind as you are getting ready to sell your home, and you will be off to sunny Florida in no time!