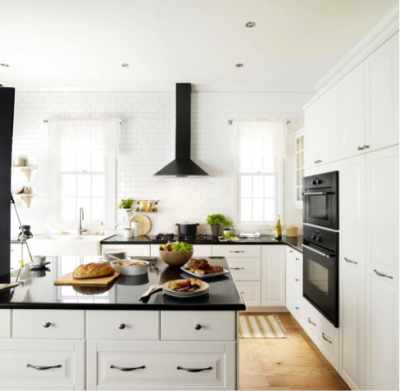 Note: This is part 2 in a four-part series of design trends for 2016. Check out part 1 here.
Part 2 of the "Trends for 2016" series features accessories and designs that are predicted to be popular this year. If you are planning on selling your home this year, consider investing in a few of these:
Quartz composite countertops. Along with natural stone, quartz countertops (rather than granite) come out on top for 2016. Quartz provides unique patterns and colors and requires little maintenance. Caesarstone recently introduced a line of six neutral colors for its durable quartz countertops. Consider also mixing countertop materials in 2016. Granite, wood, and marble combinations all work well together, for example.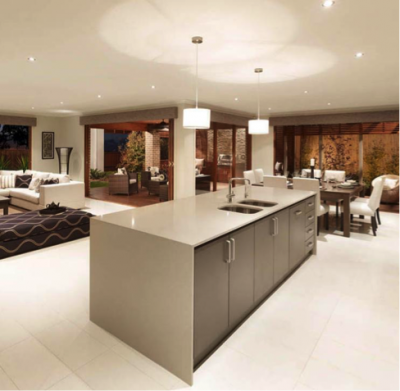 Porcelain floors. Porcelain is less expensive than hardwood and wears better than real wood. According to one stager, "Porcelain can be found in traditional small tiles or long, linear planks. It is available in a variety of colors and textures, including the popular one-color combos with slight variations for a hint of differentiation."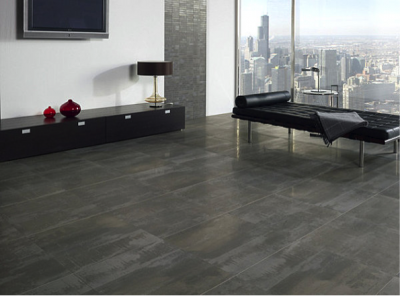 Fireplaces. Fireplaces universally signal warmth and even romance, according to one source. Technology is making this amenity even more accessible—look for fireplaces in more than the traditional living spaces (including outdoor spaces!) in 2016.
Ceilings as 5th walls. This year, use ceilings as a way to add style to your home. Check out the room below as an example: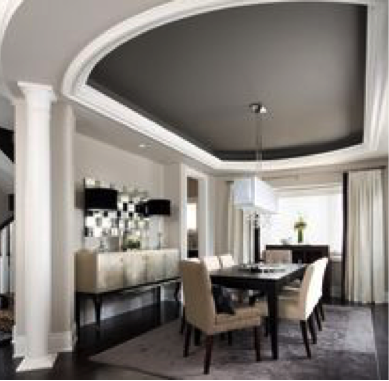 Black metals. According to the Wall Street Journal, this "decidedly unflashy material is appearing as simple hardware, bathroom fixtures and even flatware." Designers blend it with wood and glass, or even create entire pieces of matte black metal.
Old world ornamentation. In the past few years, interior design has gone from overdone drapery to naked windows to, finally, back to some softness. "Fringe, cording, and tassels soften the austerity of modern upholstery."
Rounded furniture and accessories. Smooth, rounded pieces of marble, and softer, rounder pieces of furniture are on the rise in 2016.
Check back soon for part 3: colors of 2016!
Taylor Henley is an employee of Stage to Move. She collaborates with owner and home staging expert Kara Woods to produce blog posts that reflect the expertise and innovative design strategies of Stage to Move.