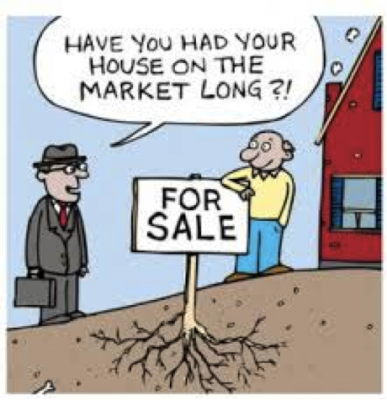 You've done everything you are supposed to do—deep cleaning, decluttering, focusing on curb appeal—but your home still isn't selling. Below are a few of our top suggestions to turn your home from languishing to outstanding.
First, look for problems by speaking to potential buyers who have declined to make an offer on your home. Do they consistently bring up the same deficiency (or two, or three)? If so, fix the problem[s] and then advertise the changes. Post pictures of the fixed areas on social media and on listing services and home selling websites to alert past (and future) potential buyers that the former deficiency is no longer an issue.
Second, redo your photos. "These days, most people begin their house hunt on the Internet. First impressions are everything when it comes to homebuying, especially online," says Erin Sartain, marketing and training director for NexTitle, a title and escrow agency, and real estate expert. "The more photos, the better." Don't forget to turn on all the lights when taking your photos, and consider enlisting the help of a qualified professional.
Third, bolster your marketing efforts. Real estate agent Elizabeth Weintraub offers the following advice:
Print four-color postcards and mail them to surrounding homes and to out-of-area buyers
Create four-color flyers containing several photos to distribute to prospects
Hire a virtual tour company to shoot and upload videos
Massively advertise every weekend
Hold Open Houses on Sundays that coincide with other neighborhood open houses, and on the occasional weekdays
Consider shooting a video yourself and uploading it to YouTube.com
Last, if your home has been on the market with no success for months, consider taking it off. This can give you both an opportunity to improve your home, and make it easier to sell once you put it back on the market, since buyers are drawn to new listings—not ones that have been languishing on the market for several months.
In the interim, make some changes. Hire Stage to Move to alter the look of the home. Consider investing in home improvement projects, such as redoing outdated bathrooms or kitchens, or replacing a worn-out front door and faded siding. Go "comparison shopping"—check out what other sellers are doing by attending open houses and speaking with buyers to see what they are looking for. And when you are ready, put your home back on the market. You might be surprised at how well you do!
Taylor Henley is an employee of Stage to Move. She collaborates with owner and home staging expert Kara Woods to produce blog posts that reflect the expertise and innovative design strategies of Stage to Move.